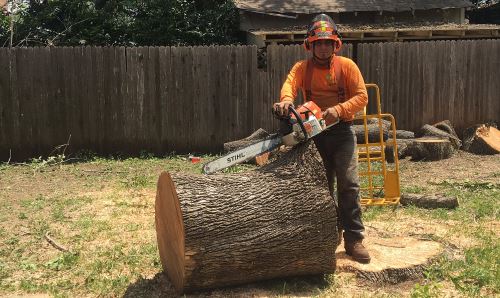 We pride ourselves in very high quality, certified and cautious Austin tree removal services. We have been working in this industry for over 24 years and possess the precise arborist skills for proper tree removal.
Our #1 priority is commitment to the highest quality possible. Feel free to read through our reviews and contact us anytime!
If the client wants stump removal, we will gladly take care of grinding and removing the stump. This is very useful if you want to build a deck where a tree currently is or do not want a stump to trip over. There are several reasons for necessary tree removal, stump removal and stump grinding services such as tree death and damage risk from a dying tree.
Please ask about our senior citizen and military discounts.
Tree Removal Austin
Good Guys Tree Service specializes in not only in tree trimming services, but also tree removal techniques daily. We know that this process can be quite dangerous and it is very important to utilize caution, proper tools and especially cautious technique to seal cuts when necessary. We use the appropriate chain saw for the job and consider the tools of the trade to be very important. For example, when trimming or removing a tall tree, a lightweight chainsaw is necessary. However, a large tree with lots of girth requires a certain type of chain saw with special blades. Definitely consider these requirements when choosing a tree service to handle your particular situation with care and special caution.
Tree Removal Areas We Serve
While we obviously serve tree removal in Austin, TX, we also work in west Austin from Tarrytown to the lake, north Austin up to Cedar Park, Round Rock or Georgetown, south or east. Fortunately for us, the Central Texas area is very heavily wooded and constantly needs tree services including careful tree removal. We know that certain types of trees are denser as some are hardwoods and some are not. This affects our approach to tree removal and is a very important aspect to take into consideration. There are many outfits that will come and blindly trim or remove a tree and that is not optimal. While we take caution to do things the right way, we are still very fast. We like to be in and out to please the customer and not waste time.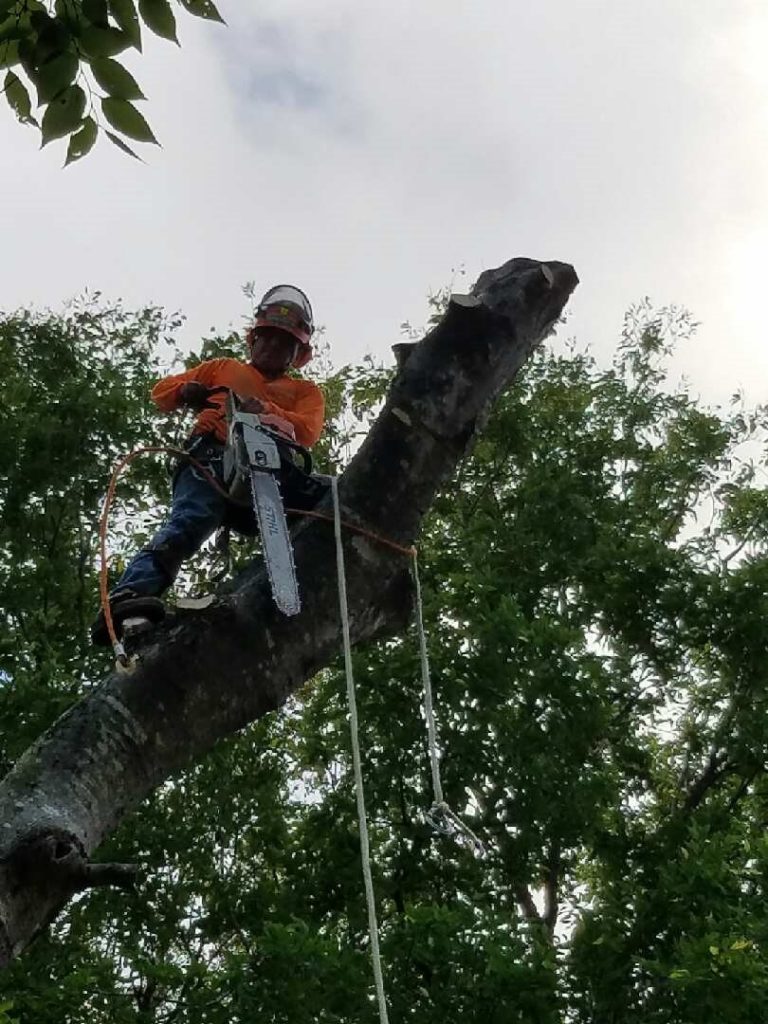 When dealing with Austin tree removal services, one must consider that things can go very wrong, very quick. Primarily, trees can cause a lot of damage if they fall on your house or car. This is a very important step in tree removal and it is our primary specialty. It is worth taking your time to prep a tree properly before removal from the base all the way to the top of the tree. At Good Guys Tree Service, we will handle all of your tree removal needs and will deliver dependable service for a very reasonable price.
We are available Monday thru Saturday, 7 a.m. – 6 p.m.
Tree Removal Austin 24 Hour Emergency Service
Please feel welcome to contact us anytime for a free quote: